! -- 8/5/01 -- 9/16/04-- 2-25/13-- >
RESURRECTION SCHOOL CLASS OF JUNE 1939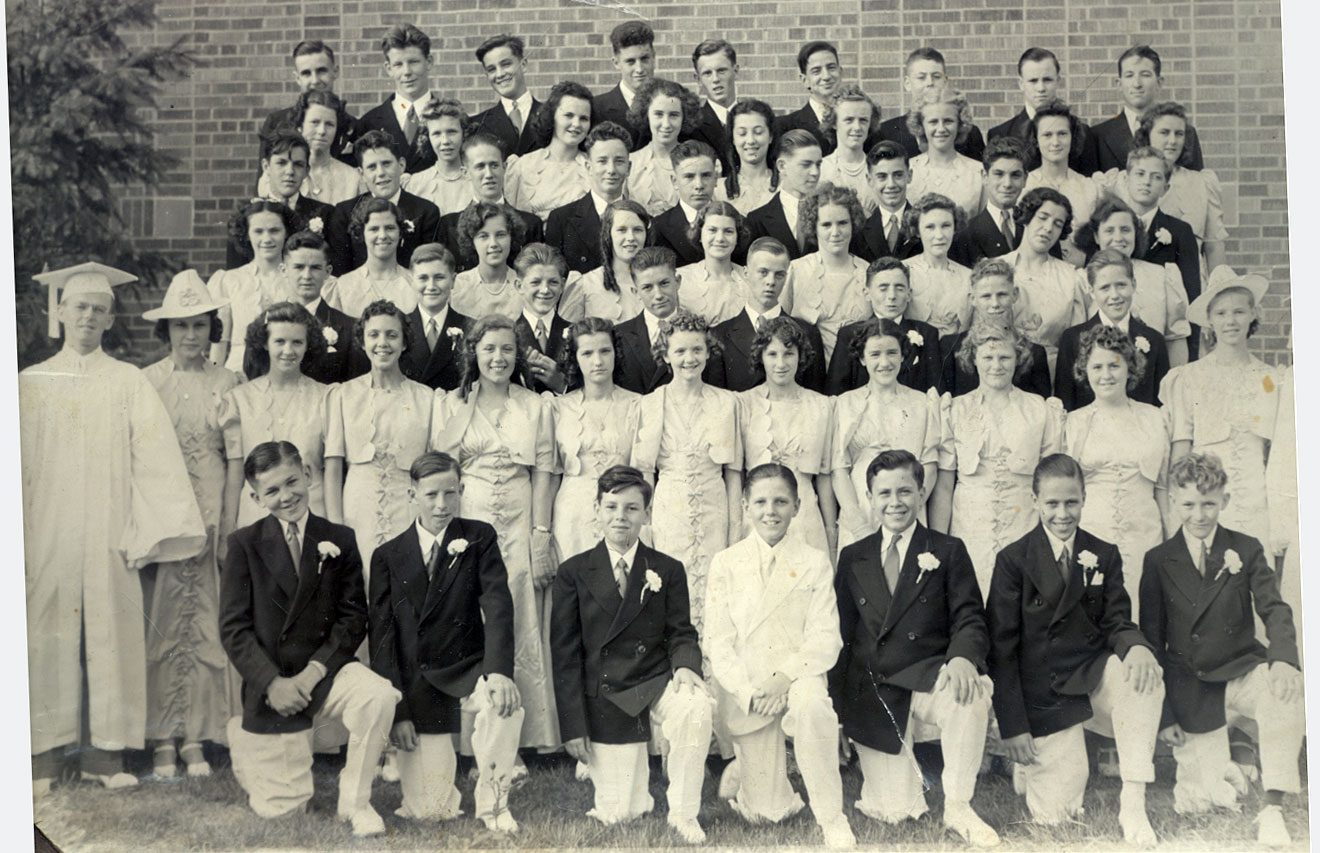 Resurrection Class of June 1939.
See below for an enlarged version of this picture.
---
Front row, kneeling, left to right: 1: Harry Lahey, 2: William Ross, 3?, 4?, 5?, 6?, 7: Paul Ruane, (living at 32 Nova Ct.)



Second row: girls: (White cap & gown, John Walsh) ?, Alice McCormick, Gloria Margarella, Marie Alexander, Rosemary Dale, Rosemary Raw, Julia Murphy, Anita Slater, Doris Grupp, Patricia Macken, Mary Hart, (White cap & gown, Mary Cavanaugh, but cropped out of the picture)



Third row: (boys) 1?, 2?, 3?, 4?, 5?, 6?, 7:John O'Brien, 8?,

Fourth row: (girls) Mae Roach, Anna Baureline, Helen Howell, Bernadette ?, ?, Martha Rogers, ? Nelson, Margaret Stump, Helen Coamey

Fifth Row: (boys) Joe Shea, Eman Barron, Joe Tierney, John Rogers, ? Rice, ?, ? Flynn, Eddie Tulley, Philip Titone, ?,

Sixth Row: (girls) Eileen Devine, Dotty Hennesy, Helen Petty, Ellen Cochran, Bernadette Farina, Juel Cobb, Eleanor Christiansen, Lorraine Meadus, Helen Moyer

Top row: (boys) Peter Murphy, ? McFarland, ? McHugh, John Driscoll, ? Callahan, ?, ? Boyle, Charlie Cavanaugh ?,

This picture and names supplied by Martha Rogers, 114 Bevy Ct. 11229
Thanks also to Dave Ross.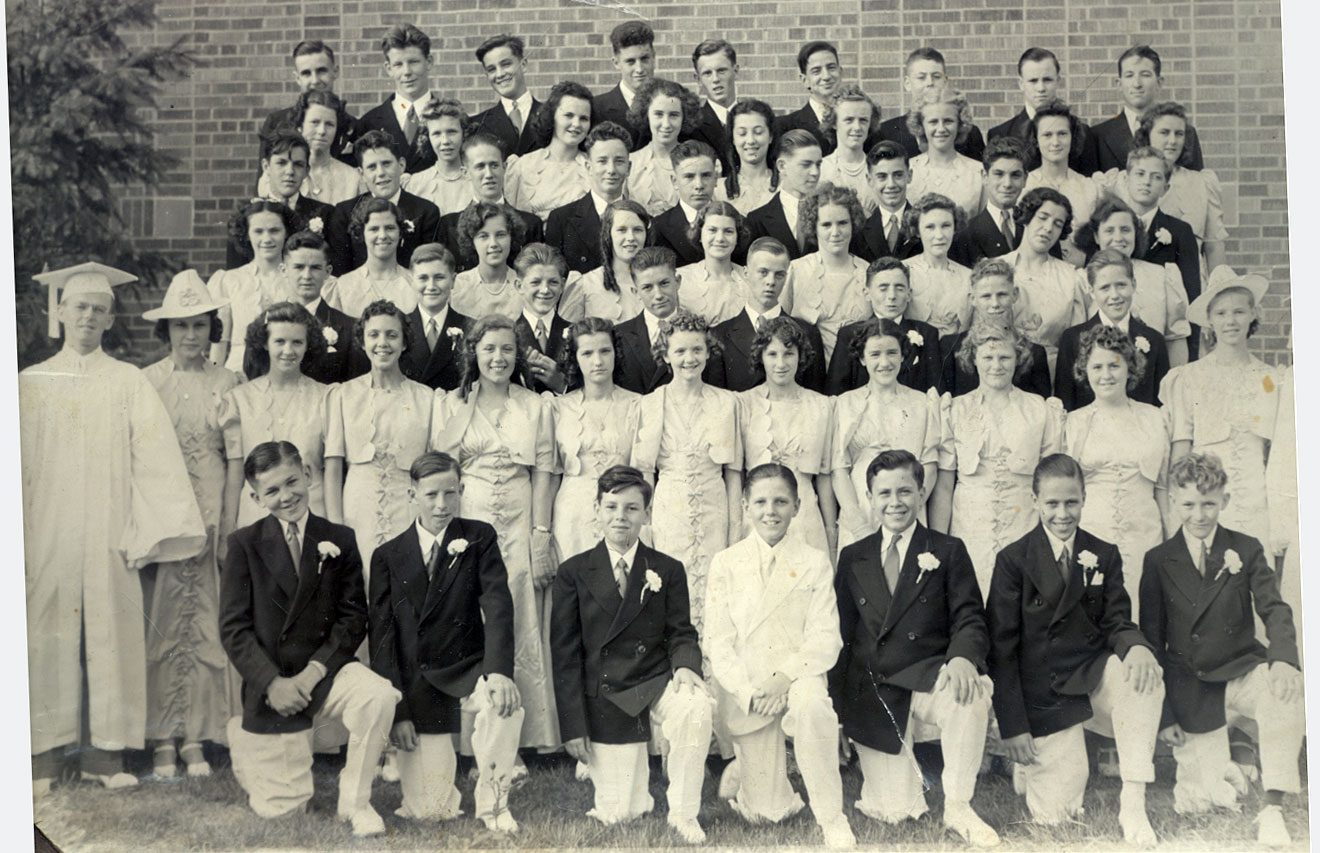 ---